Media Asset Management Solution
The best repository for all of your media content
The media industry generates and sells a tremendous amount of video content every day. Video is even the most valuable asset in this sector. This is why media companies can't afford to compromise or lose any piece of content due to poorly managed data storage.
A Media Asset Management solution allows you to store and manage all of your media content in one centralized place, to streamline workflows and boost productivity.
What is Media Asset Management?
Media Asset Management (MAM) is the smartest way to organize, distribute and license a company's media assets, including high-quality photos, video files and more. This business process consists in analyzing media files to understand every component, then automatically tagging and categorizing them to facilitate their retrieval for future use.
Media Asset Management uses the power of artificial intelligence to automate every workflow processing the content, making it easy for users to seamlessly retrieve, manage and distribute their assets.
Every media file or document that is exploitable by a company is a media asset. It includes rushes, documentaries, film clips, but also photos, audio files, and all different file types that can represent broadcast material.
Businesses that use video and multimedia content on a daily basis can't settle with the old folders and subfolders system: from a certain amount of rich-media files, a media asset management platform is essential to save hours searching through all of your uploaded content.
Which uses for Media Asset Management ?
Media Asset Management solutions are ideal to manage high-volume multimedia files. They are perfectly fitted to the needs of media companies: TV channels, radio stations, broadcasters, catalogue owners, etc. But these platforms can also be used by any company that needs to manage a great number of media files, regardless of size or industry in order to make them searchable.
Why is Media Asset Management important for my business?
Media Asset Management helps companies simplify their media management by keeping track of their assets. It offers highly efficient storage and processing to help businesses easily find and exploit all of the content at their disposal.
An effective MAM solution allows to automate media content retrieval, indexation, description, enrichment and delivery. It thus helps you save time and money and critically increase your ROI.
Will Media Aasset Management improve my workflow?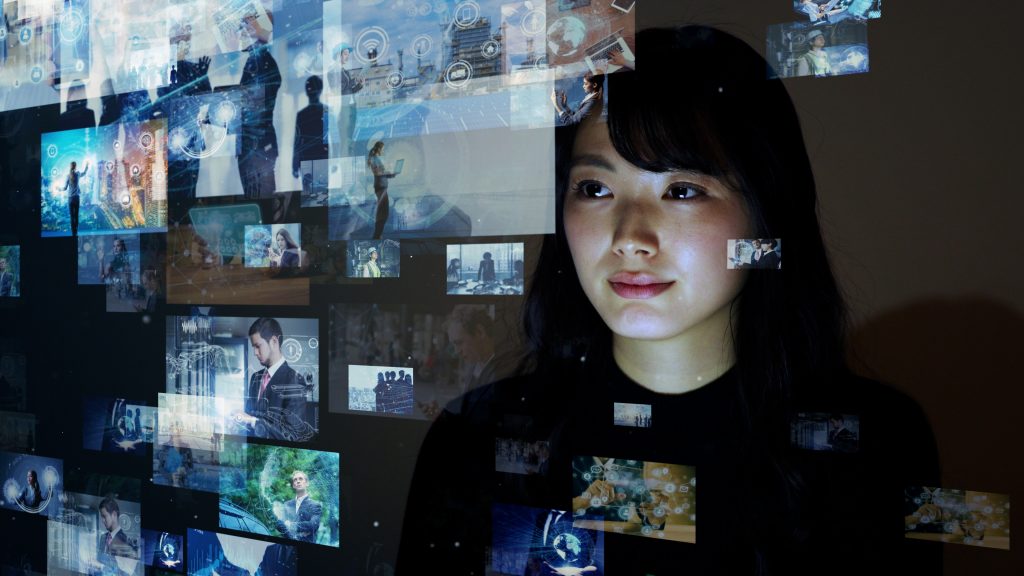 A Media Asset Management platform is great to handle high-quality media processing. It can improve your workflow in several ways.
Secure access: Cloud-based media asset management makes your assets available from multiple devices, so you can securely access it anytime, anywhere. It helps you take back control on your media files, saving a precious amount of time. 
Version control: a media asset management tool also helps optimize versioning, as your teams can access all the different versions of an asset in no time to reuse or repurpose any content.
Perfect Memory offers a highly configurable solution to improve your workflow management and meet your business needs.
Salto
We provided Salto with our media asset management system to help them transcend their content management. The French streaming platform needed an efficient tool to manage their video content catalogue. 
Our platform not only offered great storage capacity and smart media processing, it also helped promote their content library using powerful AI based processes.
Perfect Memory's MAM solution allowed marketing and creative teams to collaborate on a scalable tool and made content-creation simpler, to build trailers, content description, promotional messages, etc. For example, our solution was able to filter contents according to different parameters such as color and facial expressions, to provide them with relevant material to launch a seasonal media marketing campaign.

France Televisions
Our media asset management software helped France Televisions data director centralize all of the Group's video content, therefore gathering the production of knowledge.
Perfect Memory's MAM platform offers the most intuitive, accessible interface to easily manage and search through a great quantity of complex content.
Perfect Memory's MAM solution
Perfect Memory offers a software-as-a-service (SaaS) media asset management solution that provides incredible scalability and is easy to deploy, so media companies can intuitively optimize their video management. Our solution uses deep learning algorithms to identify, manage and index each content in an automated way.
What's the difference between DAM and MAM?
Digital Asset Management and Media Asset Management systems actually have a lot in common. They both allow to store, manage and distribute digital assets in a single, reliable platform. 
The main difference between a DAM and a MAM software resides in its usage: while a Digital Asset Management software supports many different types of branding documents, making it more suitable for brand management, a Media Asset Management system offers higher performance to process demanding image video assets and rich media files. Therefore, MAM is mostly used by media companies like TV channels and radio stations to manage their multimedia assets. 
If you can't find what you need, learn more about enterprise content management to process enterprise documents and product information management for retailers.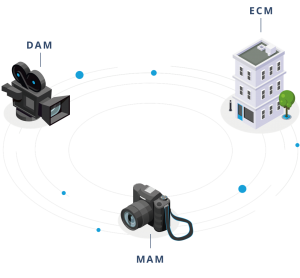 Perfect Memory's added value
Perfect Memory's MAM solution is the best repository for all of your media content. Besides providing workflow automation and smart media processing, our media asset management tool helps you keep your media safe by handling digital rights management, because security is crucial in media management.
Perfect Memory combines the services of MAM, DAM, PIM and ECM within a complete Content Operations Ecosystem, offering one scalable and customizable solution to fit your every needs.
Need more information?
Contact us!