Global data governance and access for all business teams

France Télévisions is the leading French public service broadcaster.
The Data Programs platform relies on Perfect memory's DAM-as-a-brain to value and centralise the management of France Télévisions (FTV) data, documents and assets.
It connects business and production tools, and consolidates program metadata in order to expose them to different business units in the right context (access rights, altered information, etc.) from a single interface.
Perfect Memory's DAM-as-a-brain is at the heart of France Télévisions' data governance policy.
National television channels
1
Interconnect FTV various ecosystems to govern and process all data from heterogenous sources (media, audiences, enriched, publication data etc)
2
Transform media archive into valuable assets
3
Find the document more easily
4
Offer optimal and efficient user experience
5
Guarantee data and content integrity against editorial and rights constraint all along their lifecycle
Efficient data governance
Data from the various production and business tools across the France Télévisions group is continuously fed every day to the DAM-as-a-Brain
Data coming from different sources are aggregated, reconciled and transformed into operationally meaningful information that can be exploited by the operational teams.
Video, programs, promos, trailers, adds, editorial data, audience data, cast information, broadcast data, detected objects and face … the data diversity revolves around the content thanks to a base defined as per the common language of the business units.
Each content is automatically indexed and therefore accessible for the FTV business teams thanks to reconciled information, multiplying all the entry points and contexts to access it.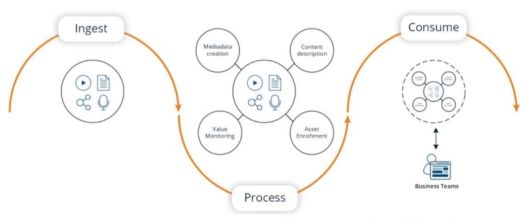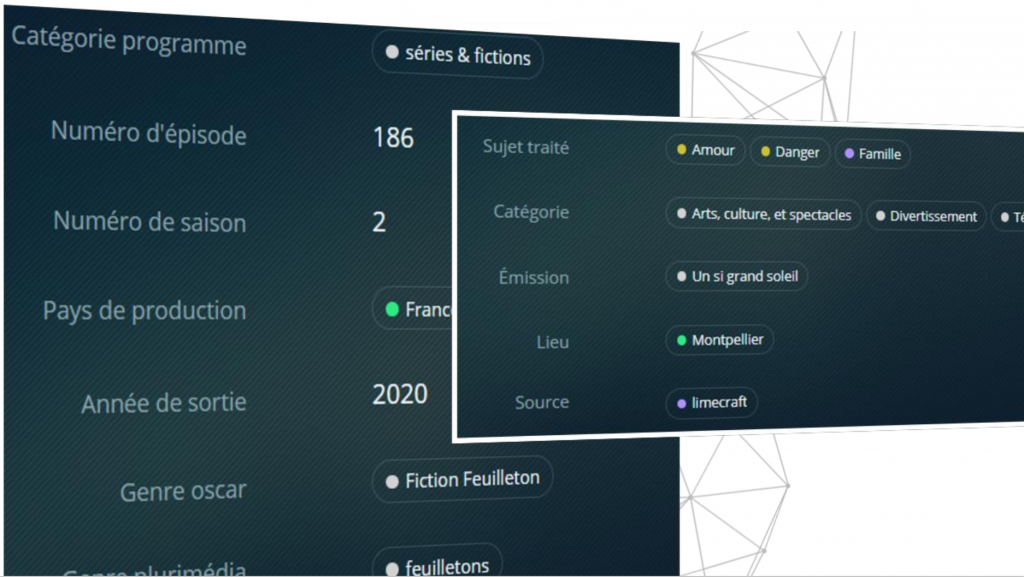 All collected and enriched content become instantly available for all FTV teams and their partners in the relevant context thanks to the TrouvéTM UI. A business and user centric interface designed for operational efficiency, optimal user experience and … pleasure.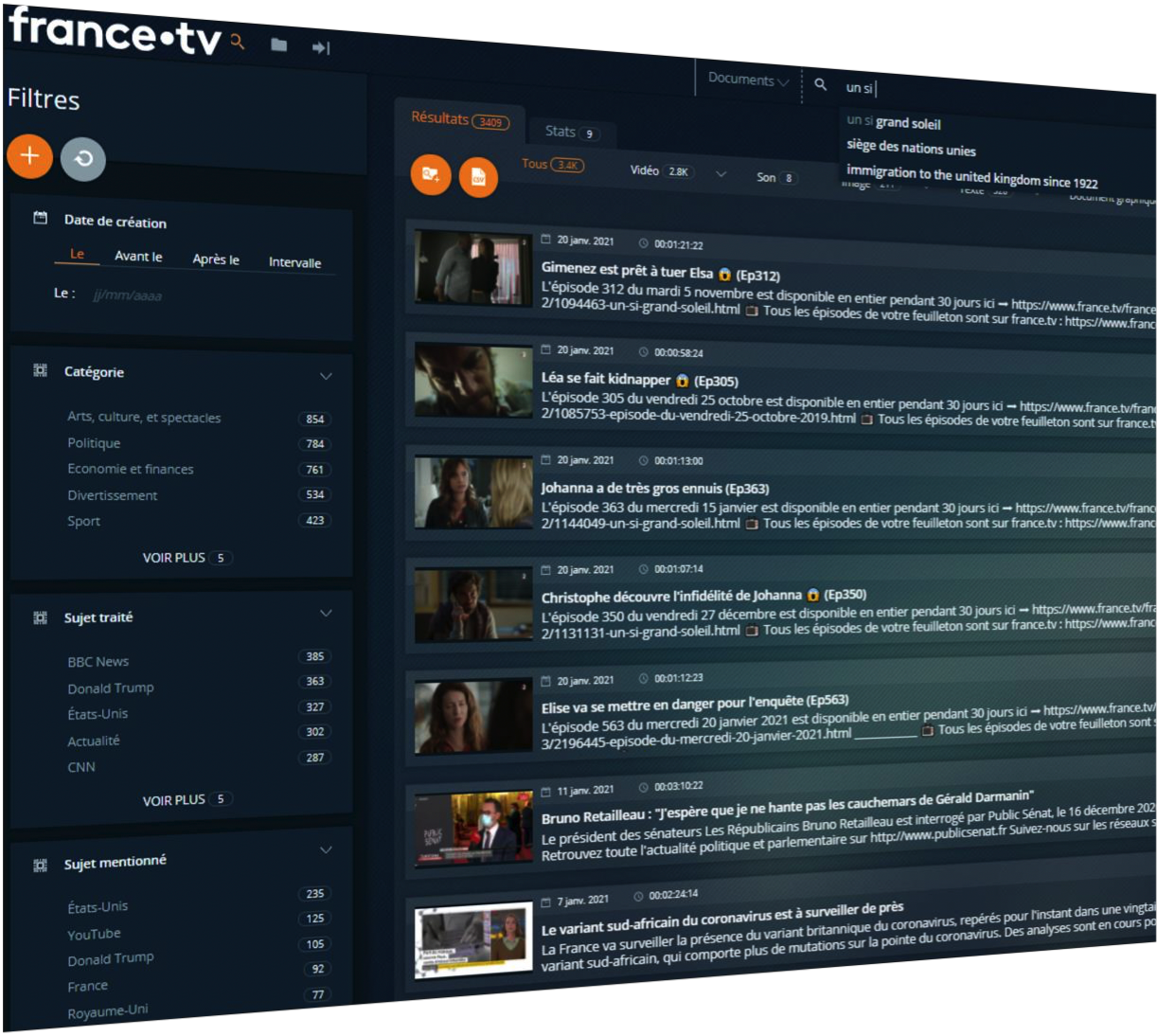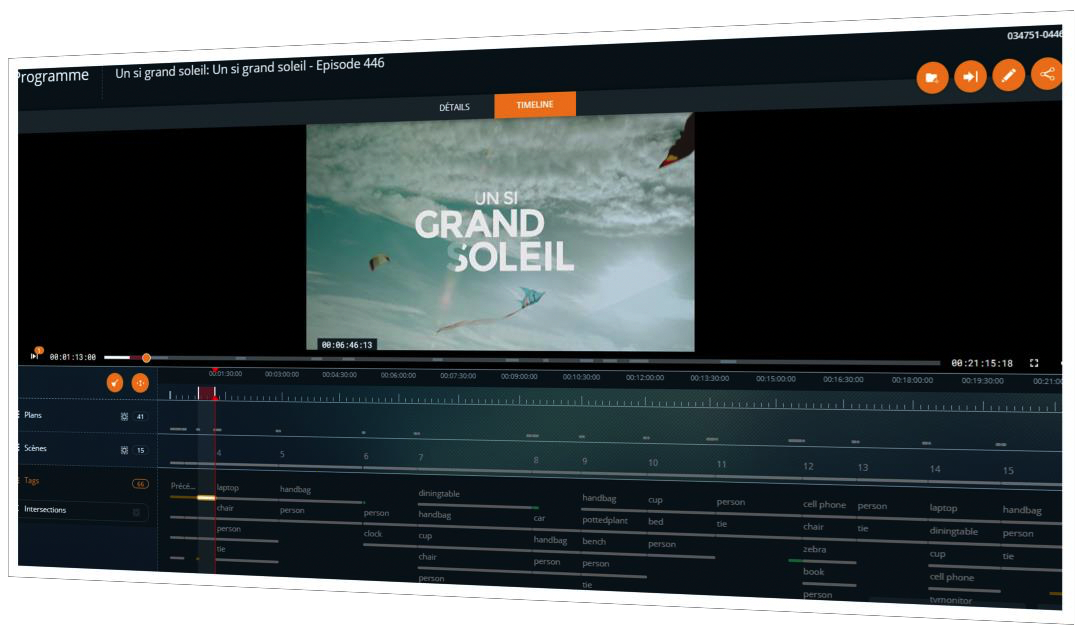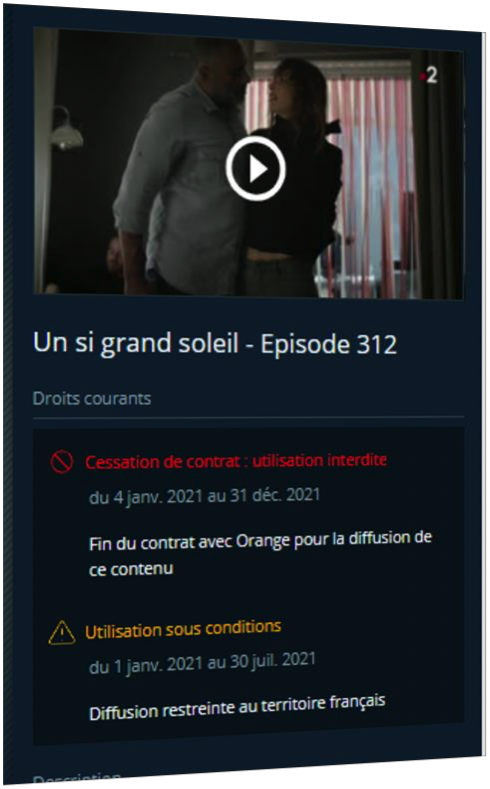 Rights management tracking
Editorial rights restrictions and their history are available all along the content lifecycle and propagated to any child content resulting from a parent asset with restrictions in place
FTV business units can identify in one glance the conditions and periods possible for content usage
Archivists have the right to edit and modify rights for each asset at any time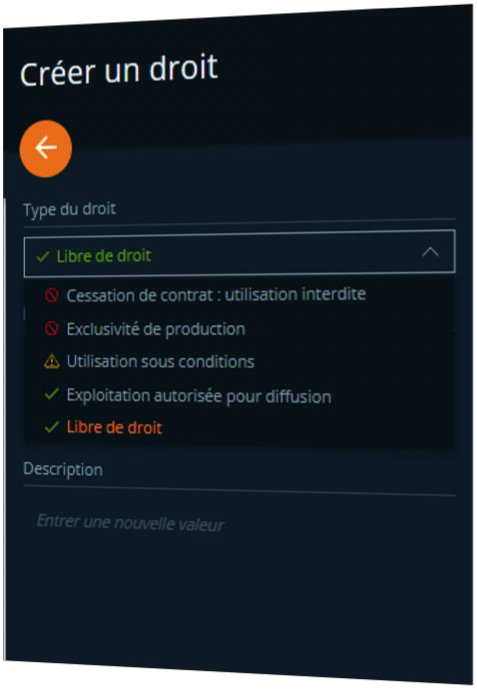 Productivity
Data is interpreted to be delivered as exploitable assets and meet the needs of your operational context.
Empowerment
Increase of users' independence and reactivity. Users can access any rich, complex and meaningful content on their own.
Governance
Unleash data and content governance (legal, business, operational). 100% of the data and content are indexed and monitored.
Want to know more?

Meet one of our experts!
PERFECT MEMORY is a Software Publisher. We crafted a new generation of Digital Asset Management Systems, the DAM-as-a-Brain, which can refine and execute cognitive processing on content. 
Our DAM-as-a-Brain allows to collect, interpret, and transform any data and content into natively exploitable assets for operational teams and their ecosystems. 
We guarantee to our users a quick, intuitive, and exhaustive access to data and content, regardless of their nature and origin.