Digital Asset Management Platform
From empowerment to digital governance
As the amount of digital content keeps growing, most companies store their media assets on many different databases.
This can result in having multiple versions of a same asset, losing a lot of time searching for the one they need, losing data or compromising it due to a lack of security restrictions.
A Digital Asset Management (DAM) Solution helps centralize, organize, manage and distribute all of an organization's digital assets to optimize workflows and boost productivity.
What is digital asset management?
With content marketing and digitalization of offline content, we are witnessing an explosion in digital content of all kinds. Digital Asset Management is the most efficient answer to this profusion of digital assets.
Digital Asset Management is a business process that allows companies to easily store, access and share their media and digital assets.
Digital Asset Management Platforms were made to meet the need to manage the ever-growing amount of data produced or retrieved by enterprises. These platforms are able to manage all different kinds of content and documents and turn them into truly exploitable assets for your company.
Digital assets can be photos, videos, podcasts, sound files, animations, web content, marketing content, and more. They are basically any piece of content, rich-media or information that can be useful to a company and stored within a database.
Why is digital asset management important?
Digital Asset Management helps your company make the most of each and every one of your media and digital assets, whether they are photos, PDFs, videos files, logos, 3D files, or any other type of content or file types. It allows you to drive your business securely as closely as possible to the everyday reality of your market. Thanks to the power of a Digital Asset Management Platform, you can store and manage your assets in an automated, cost-effective manner. With a DAM platform, companies can streamline and simplify their workflow management.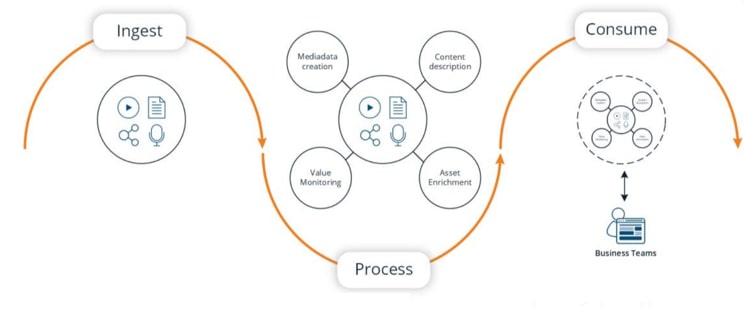 How does asset management work?
The process behind asset management involves creation, indexation and retrieval of data. All contents managed within the system enter through workflow information including management of legal rights and approbations, to ensure access to these documents is totally under control.
Asset management allows to enrich, analyze, collaborate, update and manage every aspect of a digital document.
A Digital Asset Management Platform allows to store digital assets in a centralized place and make them available to every service in your company: marketing, sales, distributors, press, and more. It pools digital resources in a unique yet flexible frame of reference, so that every service in your company can access it with their own specific terms and achieve their own professional goals.
A DAM system helps coordinate all of your different projects involving digital content management, creating unity and consistency that are crucial to a strong corporate image.
Any company owning a database, but also anyone who needs to optimize digital contents will benefit from a DAM software. Every department of a company can optimize its workflow and increase productivity thanks to digital asset management: creative teams can retrieve their files much faster, sales teams can access the most relevant resources from anywhere, benefit from more efficient business processes, etc.
DAM systems are now enriched with collaborative modules, making them accessible to businesses of all sizes, in B2B as well as B2C sectors.
Requirements for a digital asset management system
A Digital Asset Management software involves owning a network connection or creating a development infrastructure to process information and manage digital assets.
It also requires external connectors, as well as a user interface with a search functionality that will help users easily retrieve the resources they need.
Finally, the DAM system will need to process the semantics used daily by each department, to get as closely as possible to their everyday needs with secure access.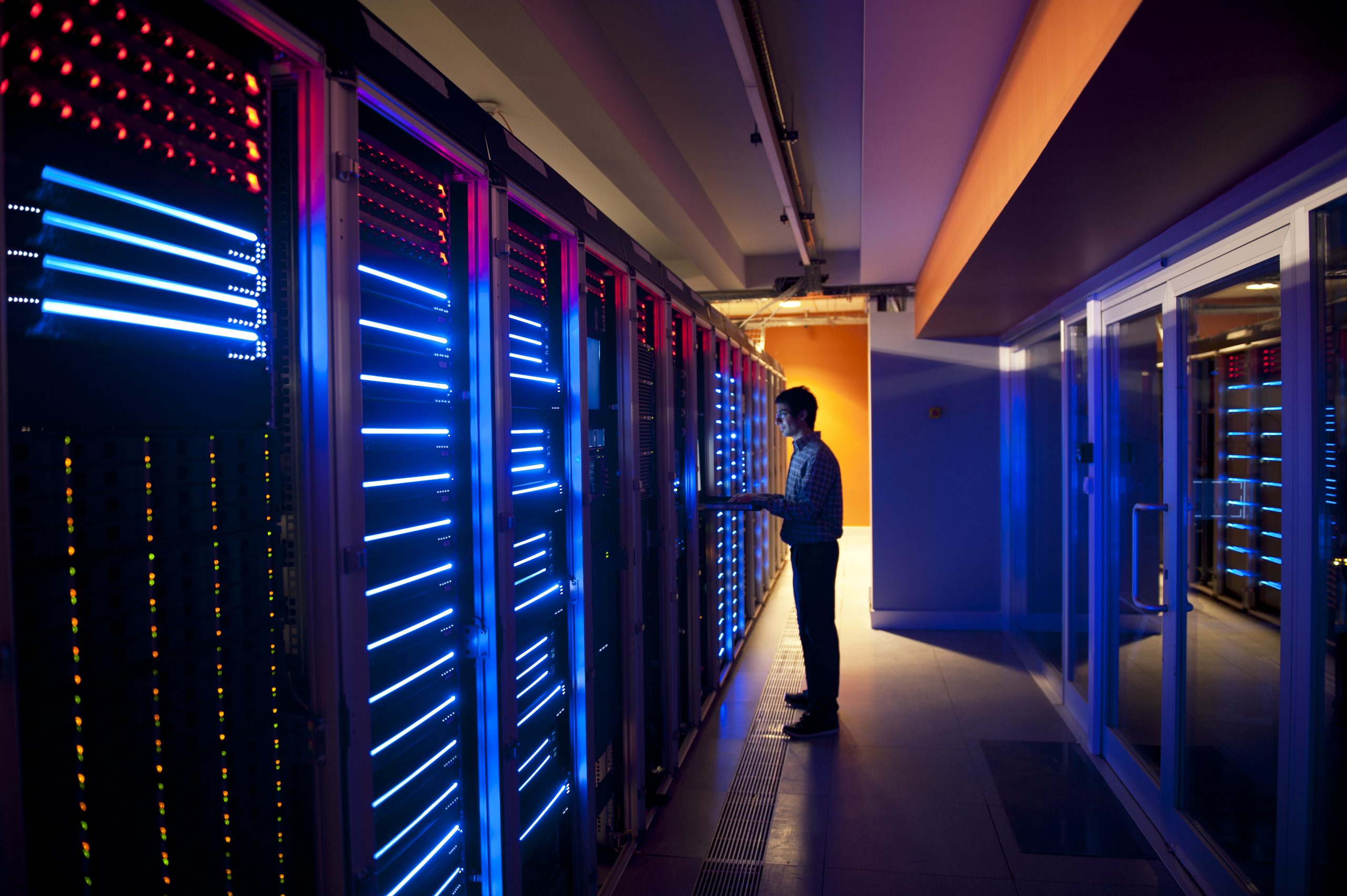 How to select the best DAM for you?
Whether you're a local company or a world-renowned Group, a Digital Asset Management Platform will help you gain time and money to focus on value-added tasks for your business and increase your productivity.
Your DAM software should allow you to easily and quickly find, manage, distribute and monetize your content in order to maximize your ROI.
Media professionals will benefit from Media Asset Management to transcend their media files, such as HQ video and rushes.
Large companies will use Enterprise Content Management to handle and manage a great variety of contents.
Retail workers will meet their business needs and maximize sales with Product Information Management solutions, to improve customer experience.
Perfect Memory offers an intuitive and flexible cloud-based solution that evolves along with the customer's needs. It combines Digital Asset Management Platform performance with the power of cognitive sciences for a deeper understanding of your digital content.
Automate your web content management: our system uses Artificial Intelligence to enrich digital assets like never before. Most of complex functionalities such as video annotation and segmentation are automated, so you can focus on what's important to your business.
Easy-to-use, highly configurable and customizable, our digital asset management platform offers you the perfect solution to manage any kind of digital asset.
From empowerment to digital governance
Perfect Memory revolutionizes Digital Assets Management systems with an endlessly scalable platform that perfectly meets its user's needs. The platform provides the solution you need to easily and intuitively manage all of your assets through a user-friendly interface.
Perfect Memory seamlessly combines the power of DAM, MAM, and PIM into a global Content Operations Ecosystem, to offer the most flexible solution fitted to every company's needs. Access digital governance and take back control on your assets.
Need more information?
Contact us!