RTL Belgium is Belgium's leader in French- language TV and Radio.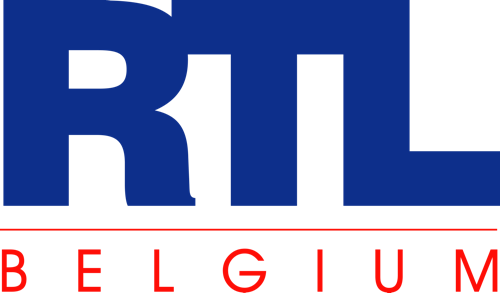 RTL Belgium gathers more than 6 production and archive departments, each dedicated to a specific production : TV news TV fiction, series and documentaries ; Infographics ; Radio production ; Web replay and VOD ; Pictures database ; Legacy archiving system.
1
Improve the media production chain
2
Accelerate the media production and delivery cycle
3
Cross-search content across all production environment sources
4
Share content and knowledge between business teams and the audience
5
Ensure all editorial restrictions are tracked and always up-to-date
6
Business-driven and groundbreaking user experience
RTL Belgium took advantage of Perfect Memory's MAM-as-a-Brain to connect non-communicating business divisions and automate the entire catalog processing chain (creation, indexation, enrichment).
TV and Radio production systems feed the MAM in real-time, transforming data into actionable information.
Data coming from heterogeneous databases are collected, collated and transformed into comprehensible information, bridging the gap and providing a common language across different business teams. Through the MAM interface, data added by a TV operator in the News Production system becomes accessible, understandable and reusable by a radio editor from another team.
Content is also automatically indexed (Named Entity Recognition, Speech-to-text analysis, …) providing the final users with additional entry points.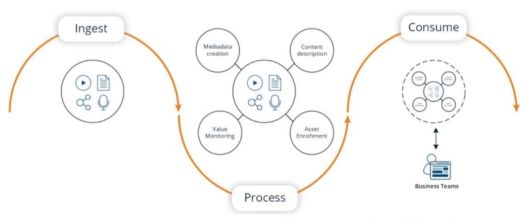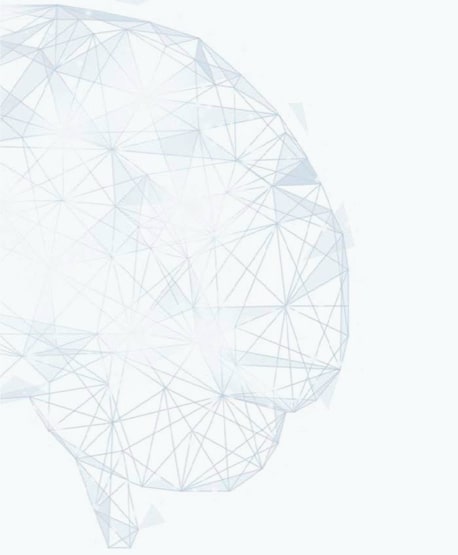 Raffiné™ comes with reasoning capacities.
It provides the MAM with the ability to assist the business teams on making decisions. Below is an example of how high-level business rules defined by RTL Belgium archivists are interpreted and implemented by the MAM. If a video does not have a a proxy in high resolution then it is not available for broadcasting but it can be used for production. 
Some production teams hold exclusive rights to their programs `for a period of 15 days and thus should not be used by other teams within this time (editors, journalists, producers, …). Reuters Rushes can be used under specific conditions after a given delay.
The MAM-as-a-Brain makes choices and helps RTL Belgium business teams make their own.
Make It Available for Everyone
Once the content is collated and enriched, it becomes immediately available in our groundbreaking Graphical User Interface.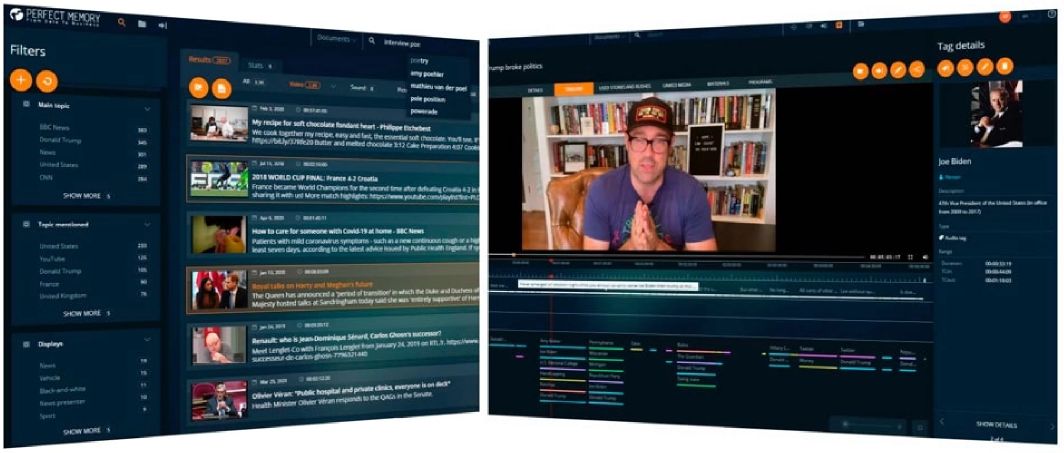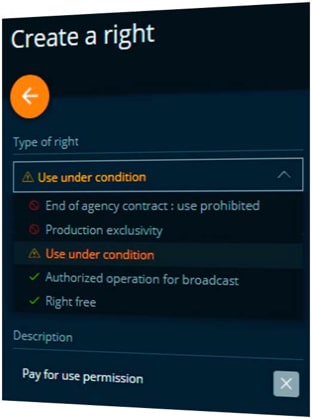 A Powerful Rights Management
Editorial restrictions are automatically tracked throughout the content lifecycle. Video editors know what they can use, when they can use them, and under which conditions. Identify contents with compliant restrictions and take advantage of the opportunity to reuse them.
A Full Integration with EVS Systems
The MAM is connected to EVS production ecosystem for both ingest and export operations. The latest version of the MAM is natively compliant with VIA, the very new EVS Newsroom platform.
RTL business teams can Play, Index and Exploit their EVS Media Assets within the MAM.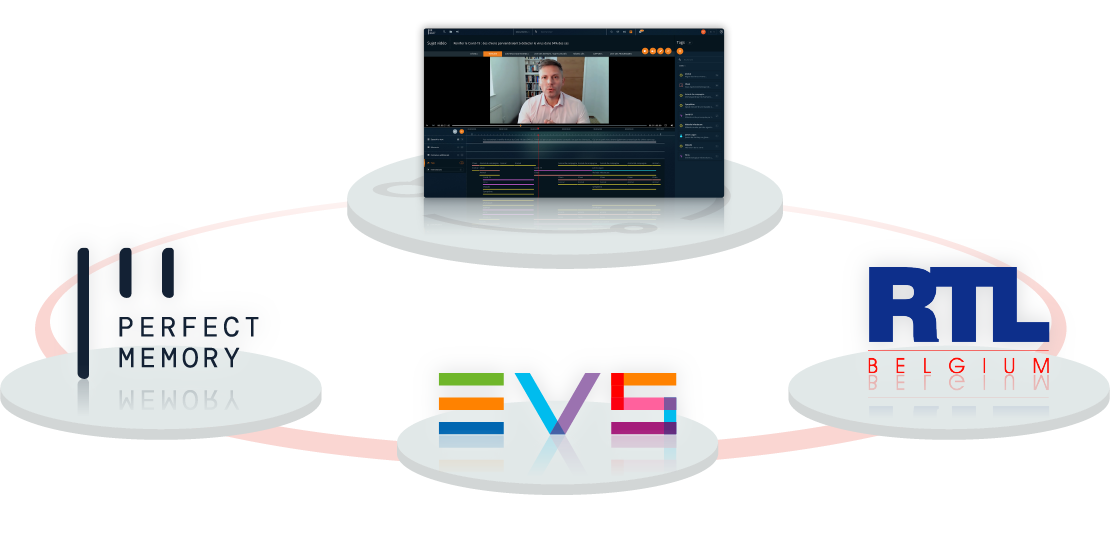 Savings on Data Management costs
Productivity
Data is interpreted to be delivered as exploitable assets and meet the needs of your operational context.
Empowerment
Increase of users' independence and reactivity. Users can access any rich, complex and meaningful content on their own.
Governance
Unleash data and content governance (legal, business, operational). 100% of the data and content are indexed and monitored.
Want to know more?

Meet one of our experts!
PERFECT MEMORY is a Software Publisher. We crafted a new generation of Digital Asset Management Systems, the DAM-as-a-Brain, which can refine and execute cognitive processing on content. 
Our DAM-as-a-Brain allows to collect, interpret, and transform any data and content into natively exploitable assets for operational teams and their ecosystems. 
We guarantee to our users a quick, intuitive, and exhaustive access to data and content, regardless of their nature and origin.