Our intelligent video analysis tool
Video analysis AI is an intelligent system based on a highly scalable deep learning technology. It uses semantic analysis to detect, analyze and index every part of a video content. Thanks to supervised and unsupervised machine learning, a video analysis AI tool is also capable of predicting patterns based on defined rules and contextual data.
Any company with video content to process can use it with no machine learning experience needed.
What is AI video analysis?
Incorporating Artifical Intelligence to video analysis is a huge progress in media management. Image and video processing have never been more precise and efficient.
Using complex AI methods such as text analysis, face recognition and natural language understanding, our AI video analysis tool makes content managing and monetization much simpler.
Video analysis AI technology uses semantics and machine learning to analyze every aspect of your video file in a smart and automated way.
Video analysis AI provides a system capable of identifying various visual entities and parameters in a video, such as people, faces, animals, objects, places, and so on.
Semantic video analysis combines several advanced technologies to understand, analyze, filter and monetize all types of video content.
What can you do with AI video analysis?
AI video analysis automatically recognizes a large variety of entities and objects in your video content.
Our intelligent video analysis tool uses pre-trained machine learning models and pattern-recognition to predict any new patterns in the future. With unsupervised machine learning, it's also able to process unstructured data and detect recurrent patterns without being trained.
Thanks to automatic video annotation, the system extracts data then labels every relevant item, to create a complete and accurate index of useful information to your company. This functionality makes content moderation simpler, by monitoring and filtering inappropriate content.
What are the key features of Perfect-Memory AI video analysis ?
Perfect Memory uses state-of-the-art technologies to make every piece of video content precisely labeled and highly valuable. Here are some of the main features our system can provide:
Video categorization:

identify and categorize objects such as a person, a bike, etc.

Video classification: recognize and classify many parameters, like whether a scene is a taking place in a city or in the country, by day or night, etc.

Labeling:

accurately label any visual and sound elements, including part of speech tagging, plus custom labels based on the unique needs of your company.

Facial recognition: use real-time facial detection and NLP tools for smart profiling.

Sentiment analysis: track expressions and facial gestures to accurately analyze emotions in your content.

Text analysis: use instance detection on text and numbers to instantly recognize identity and subjects.

Speech to text:

convert human language into textual data in real time thanks to speech recognition.
Owning and managing a large amount of video content can be a lot of work. A video analysis AI solution provides real-time image processing to manage and monetize video assets in a faster, smarter way.
Functionalities such as named entity recognition are automated to facilitate searching through your content.
With semantic segmentation, access the precise sections you need within your content quickly and easily, and save yourself the time spent browsing through your video assets for hours.
Optimize distribution and monetization of your contents with smarter object annotation.
Our video classification tool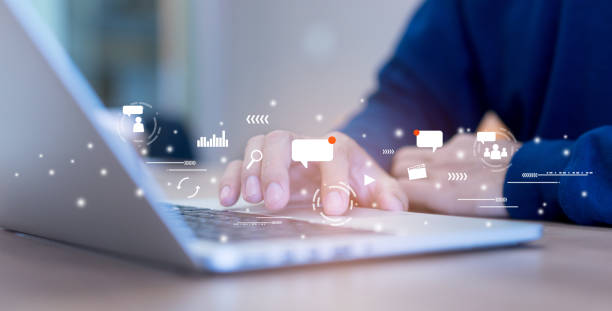 Perfect Memory's video analysis and classification tool is an extremeley complete yet easy-to-use service.
First step is semantic processing, which is used to describe information through a rule based system. Then comes information extraction, or heuristic processing, adding an even more precise description and compensating for any gaps left behind by semantic processing.
It then nurtures a device that allows to index content and set it apart in categories.
Thanks to semantic segmentation annotation, it covers any unlabeled element to bring the most accurate description of the video document. It also helps filter any unwanted or inappropriate content to secure the access according to your needs.
How can you increase business efficiency with AI video analysis ?
Our semantic video analysis tool helps you monetize the same piece of content in many more ways, according to more parameters. It also makes your video content accessible to more people, with no previous AI or deep learning knowledge required.
Our tool's data mining features combine to bring a more specific vision on your media content.
Finally, it helps you manage digital rights and critically increase the level of security on your contents.
Who needs AI video analysis ?
Every company that needs their media content to be precisely described and labeled should use AI video analysis. The applications are infinite and go way beyond the media world.
For example, the medical community can analyze a surgeon's techniques or medical imaging. Security workers can detect unauthorized crossings in a protected area. Automotive engineers can automatically detect their own parts in a vehicle, etc.
Which use-cases for AI video analysis?
Major European Sport Club
A French soccer team needed a simple interface to manage very heterogeneous contents in order to answer their clients needs.
Our sport video analysis tool helped automatically identify soccer players, places, moves, and many more parameters linked to context.
Perfect Memory was the only solution that was accessible to users with no technical background.
France Televisions
Our AI video analysis system helped France Televisions data director centralize all of the Group's video contents, therefore gathering the production of knowledge.
Perfect Memory has the most intuitive, accessible interface to easily manage and search through a great quantity of complex content.
Eurovision Media Services
Our video content analysis tool helped analyze metadata on our client's events to identify every contributor as well as their location within the content. It handled data of multilingual events using natural language processing. This allowed the company to optimize their cost-effectiveness.